---
OPTI Medical Leadership Team
OPTI Medical is a subsidiary of IDEXX Laboratories. The OPTI Leadership Team is responsible for developing and executing the human diagnostics strategy, as well as the daily affairs of the Roswell, Georgia site.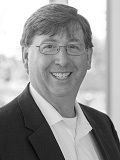 Bryan Briggs 
General Manager
Mr. Briggs joined IDEXX in May 2016 and oversees OPTI Medical's worldwide commercial sales channels and global marketing initiatives. Prior to joining the Company, Mr. Briggs was Vice President of Sales, Marketing and Innovation from 2013 to 2016 at FHC, Inc., a Maine-based human-use medical device manufacturer providing surgical devices and surgical planning software for functional neurosurgeons globally. At FHC he focused on expanding the company's global sales presence, implementing sales processes, optimizing global sales strategy, guiding product innovation, and activating an enhanced customer contact system. Mr. Briggs also held senior sales leadership and marketing positions at The Coca Cola Company as Group Manager Operational Marketing, and at Cox Enterprise as Northeast Region Manager for its Web-based and print automotive portals. Mr. Briggs has extensive experience in global sales, marketing, and finance. He holds a bachelor's degree in business administration from the University of Maine at Orono and an MBA from the University of Rhode Island's Graduate School of Business.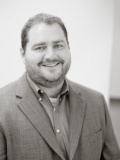 Theron Gober
Director, Regulatory Affairs, Quality Assurance, and Quality Control
Mr. Gober has been Director, Regulatory Affairs, Quality Assurance, and Quality Control since September 2015. Mr. Gober is responsible for OPTI Medical's FDA and international regulatory compliance, quality assurance and systems, continuous improvement, and safety and environmental compliance. Prior to joining OPTI Medical, Mr. Gober served as the Director of Quality/Regulatory for EndoChoice, Inc. There he was focused on developing and implementing quality systems in support of the company's growth strategy. Prior to that, Mr. Gober held the position of Quality/Regulatory Manager for Dornier MedTech America, Inc. where he led two FDA inspections, improved the CAPA management system, and led registration and listing activities in the US & Germany. Mr. Gober has extensive experience in Quality and Regulatory and brings a wealth of knowledge to OPTI Medical. Mr. Gober received a BS in Biology from Union College in Barbourville, KY.
Contact us
U.S. Main Number: 1-770-510-4444
24/7 Technical Support: 1-800-490-6784
---