---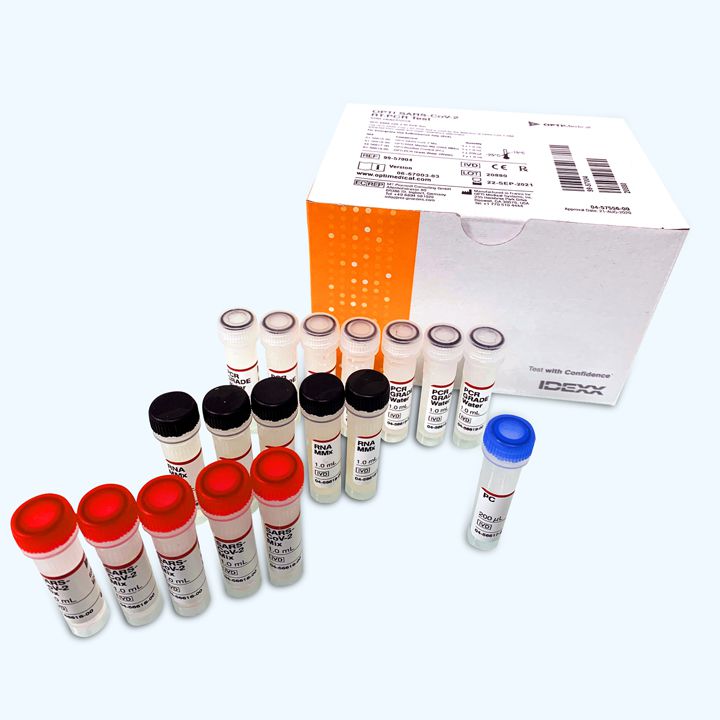 OPTI SARS-CoV-2 RT-PCR Test
OPTI Medical Systems has received US FDA Emergency Use Authorization and CE mark for its OPTI SARS-CoV-2 RT-PCR Test for detection of the virus causing COVID-19.
The OPTI SARS-CoV-2 RT-PCR Test is based on real-time reverse transcription polymerase chain reaction (RT-PCR), which provides detection of the viral RNA in the sample. The test can be used on both individual samples as well as in pools of 5 samples for screening purposes. It is designed for the detection of SARS-CoV-2 RNA extracted from nasopharyngeal swabs, oropharyngeal swabs and other upper respiratory sample types, collected from any individual, including from individuals without symptoms or other reasons to suspect COVID-19 infection.
A complete PCR testing solution
High sensitivity according to internal and external validations.
Extraction-free protocol available with the OPTI Rapid Lysis Buffer.
Low limit of detection enables pooling without reducing detection rate.
Detection of two different targets in the N coding region, avoiding the S mutations found in recent variants.
Monitoring of new viral strains and mutations to ensure the test detects all new strains.
Secure supply in an uncertain situation.
Combine this test with the OPTI Rapid Lysis Buffer or the OPTI DNA/RNA Magnetic Bead Kit for a complete solution.
Performance
The OPTI SARS-CoV-2 RT-PCR Test has a high sensitivity with a limit of detection of 0.36 copies/µl. It can be used with commonly available PCR instruments and extraction methods, and results are available as fast as 2 hours including RNA extraction. The test detects SARS-CoV-2 variants of concern based on the sequences submitted to the GISAID database.
IDEXX Laboratories, the parent of OPTI Medical Systems, has extensive expertise in PCR test development and manufacturing.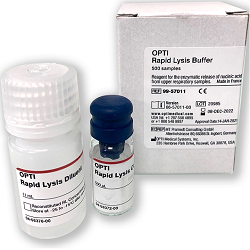 OPTI Rapid Lysis Buffer
The OPTI Rapid Lysis Buffer is used for sample preparation prior to the OPTI SARS-CoV-2 RT-PCR Test. It enables sample lysis and virus inactivation with a heating protocol, excluding the need for spin column or magnetic bead extraction. This method brings a reduced cost and simplified workflow with minimum training requirements. Moreover, its increased workflow efficiencies make it an excellent choice for high-throughput laboratories.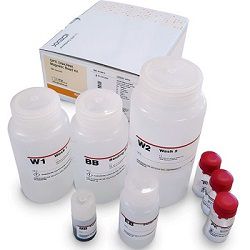 OPTI DNA/RNA Magnetic Bead Kit
The OPTI DNA/RNA Magnetic Bead Kit is intended for extracting RNA from respiratory samples for subsequent analysis with the OPTI SARS-CoV-2 RT-PCR Test. The extraction kit requires minimum hands-on-time (<15 minutes) when used on automated magnetic separators, such as Kingfisher™ purification systems for high throughput sample processing. The optional manual protocol minimizes instrument investments.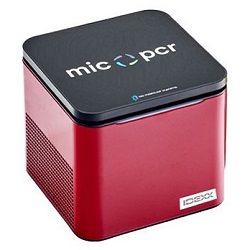 Mic qPCR Cycler
Mic is the world's first magnetic induction cycler. Its unique spinning aluminium rotor ensures temperature uniformity among samples during both dynamic and static operations. Moreover, this qPCR instrument is portable and compact (weighs just 2kg!) and brings minimal installation needs. The Mic qPCR Cycler runs 48 samples at a time, and you can connect up to 10 instruments to one computer via Bluetooth. 
Interested in more COVID-19 testing solutions?
PCR product sheet
IDEXX Mic qPCR Cycler
Mic assay files
Contact information for inquiries related to COVID-19
Notes
The OPTI SARS-CoV-2 RT-PCR Test has been authorized by the United States Food & Drug Agency (FDA) under an Emergency Use Authorization issued by the FDA on May 6, 2020. This test has not been FDA cleared or approved, and the FDA has not determined that the test is safe or effective for the detection of SARS-CoV-2. The test has been authorized only for the detection of nucleic acid from SARS-CoV-2, and not for any other viruses or pathogens. The test is only authorized for the duration of the declaration that circumstances exist justifying the authorization of emergency use of in vitro diagnostics for detection and/or diagnosis of COVID-19 under Section 564(b)(1) of the U.S. Federal Food, Drug, and Cosmetic Act, 21 U.S.C. § 360bbb-3(b)(1), unless the authorization is terminated or revoked sooner. Use in the United States is limited to laboratories certified under the Clinical Laboratory Improvement Amendments of 1988, 42 U.S.C. § 263a (CLIA)) to perform high complexity tests. The test is not intended for home use.
OPTI Medical Systems has obtained CE marking for its OPTI SARS-CoV-2 RT-PCR Test for detection of the virus causing COVID-19. This CE mark certification represents OPTI Medical Systems' assurance that its test complies with the European Union's In Vitro Diagnostic Medical Devices Directive, which applies to products that are manufactured in or designed to be sold in the European Economic Area† and Switzerland.
†The European Economic Area includes the European Union (Austria, Belgium, Bulgaria, Croatia, Republic of Cyprus, Czech Republic, Denmark, Estonia, Finland, France, Germany, Greece, Hungary, Ireland, Italy, Latvia, Lithuania, Luxembourg, Malta, Netherlands, Poland, Portugal, Romania, Slovakia, Slovenia, Spain, and Sweden) and the following countries: Iceland, Liechtenstein, Norway, and United Kingdom.
---